5' x 12' mural donated to Sheperd Spinal Center, Outpatient Waiting Room
I painted this mural in loving memory of my grandfather, John E. Branch.
He spent months at Sheperd Spinal Center after a bad injury that left him paralyzed. They could not have done more or been kinder.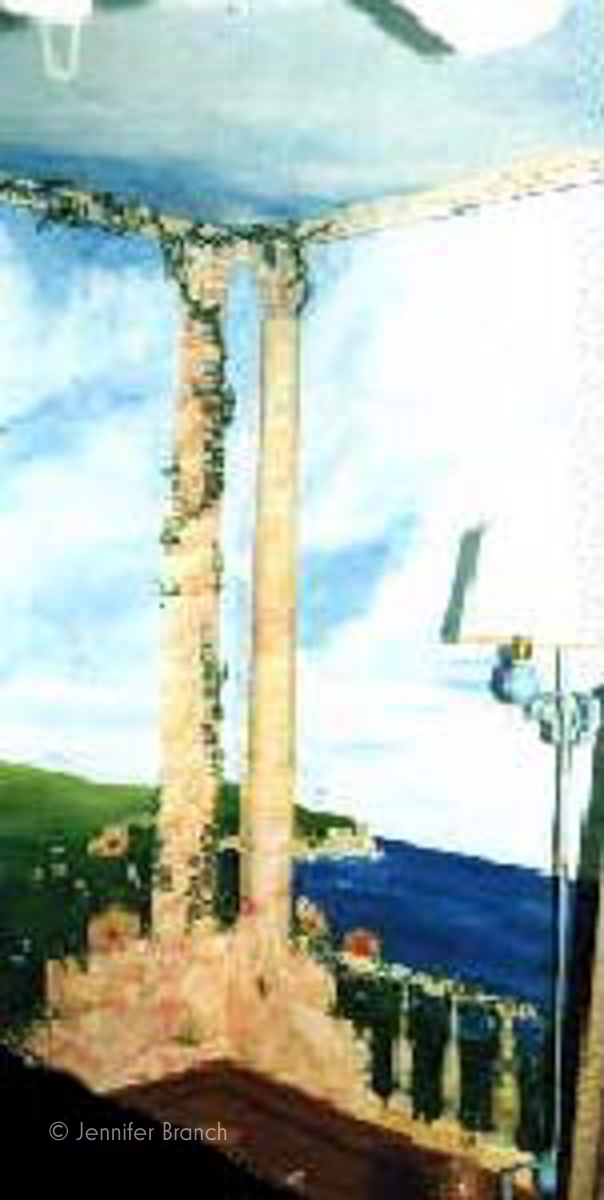 Corner of room completely painted in mural.

6' x 9' mural donated to Ronald Mc Donald House, Augusta, GA

Mural on canvas for child's room, 1998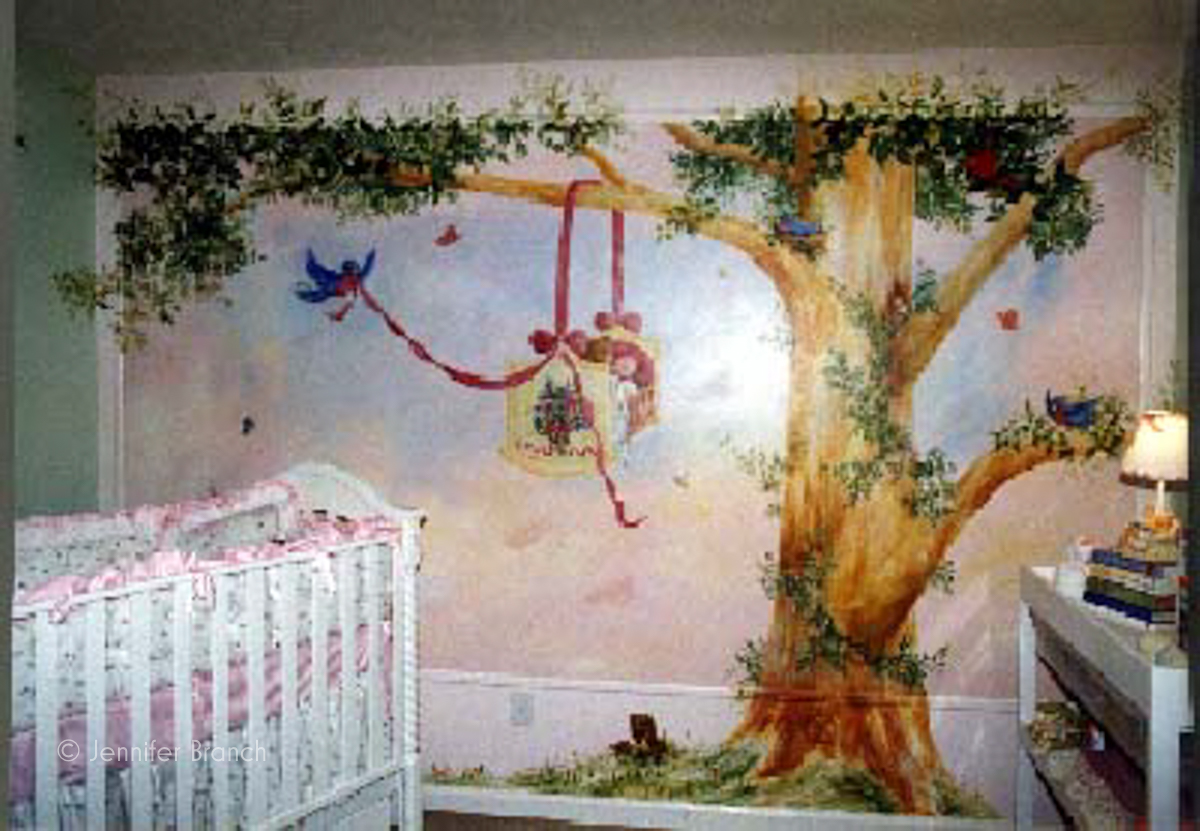 Baby's Room Mural, 1998
Rendering Below

Rendering for baby's room mural painted 1998.

All web design on this site is done by Jennifer Branch
All paintings, text, & web design are copyright 2012, by Jennifer Branch. All Rights Reserved.
Return to Jennifer Branch Home.